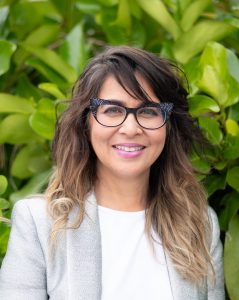 Dr Monica Saini is an internationally recognised breast imaging expert, lecturer, 2019 TEDX speaker. She trained in the U.S. and is fellowship trained in women's imaging.
She worked in private practice in the U.S. for 10 years, then as medical director for ABUS/ GE Healthcare.
In 2017, Dr. Saini and her family relocated to New Zealand. She focused on clinical care at, Hutt Valley District Health Board, as CMO at Volpara Health Technologies, and as an advisor to the Breast Cancer New Zealand Foundation.
In 2021, Dr. Saini opened the Breast Institute New Zealand, a private breast health and wellness centre with the vision to empower women with knowledge.  She believes that healthcare should transparent and accessible for all.