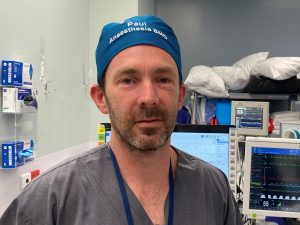 Paul Dalley is a specialist anaesthetist in Wellington. He works in both the public and private sectors. He has had an interest in perioperative medicine and working with high-risk surgical patients for a number of years. Although primarily a cardiothoracic anaesthetist Paul finds himself spending a lot of his time with elderly non-cardiac surgical patients. Paul enjoys the multidisciplinary collaboration that is essential with these patients and has found this a gratifying area to be involved in.
~~~~~~~~~~~~~~~~~~~~
Paul will talk generally on high risk elective surgical patients and the approach we have been piloting at Wellington Hospital. A small portion of surgical patients account for the great majority of perioperative complications and bad outcomes. We have been working on a process to try and identify these high-risk patients and have set up a clinic to serve them. We try to better delineate their comorbidities, their physiological reserves and their capacity to cope with the proposed surgery surgical intervention. Developing this service we collaborated with different multiple disciplines; intensivists, nursing, management, patient representatives, representatives from Whanau support and physicians from geriatric medicine and palliative care. A major focus of our clinic is to try and help the patients understand the risks that they face and how all of the different treatment alternatives stack up. We use a shared decision-making approach to try and ensure that the patients make a decision that is good for them, prioritising the outcomes that are important to them without putting them at undue risk of any outcomes that would be unacceptable to them. We have also had success in identifying a lot of previously unrecognised pathology and finding opportunities to optimise these patients before surgery.