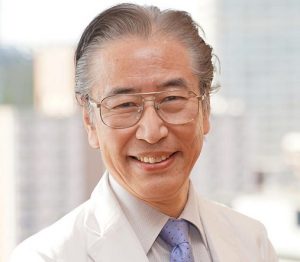 Professor Haruhiro Inoue is a world-renowned surgeon and endoscopist. He is a professor at Showa University School of Medicine and Chairman of the Digestive Disease Center at Showa University Koto Toyosu Hospital in Tokyo, Japan. In 2019 President of JGES (Japan Gastroenterological Endoscopy Society).
Professor Inoue graduated from Yamaguchi University School of Medicine in 1983. He completed a residency in General Surgery at Tokyo Medical and Dental University, and remained on the faculty at the university and its affiliated hospitals for more than 13 years. During this time, he served on the Japanese Board of Surgery, Gastrointestinal Surgery, and Endoscopic Surgery. In 2009, he was promoted to a full professor at Showa University, where he served as a chair of the Showa University International Training Center for Endoscopy and Surgical endoscopy (SUITES). In 2014, he moved Showa University Koto Toyosu Hospital and serve as a professor and chair of Digestive Diseases Center.
Professor Inoue's clinical achievements are wide-ranging. In 1992, he developed a technique (cap-EMR) that simplified the performance of endoscopic mucosal resection (EMR). In 2000, he reported the world's first EMR for Barrett's intramucosal cancer, and in 2003, he again reported a circumferential EMR for Barrett's esophagus with high grade dysplasia. This also recognized as the first clinical report of antireflux mucosectomy (ARMS). In 2008, he performed the world's first clinical case of per-oral endoscopic myotomy (POEM), and to date his team has treated more than 2100 achalasia patients with the POEM procedure. In 2014, he reported the endoscopic removal of a submucosal tumor (SMT) using a POEM-like procedure, per-oral endoscopic tumor resection (POET). Also in 2014, he reported the ARMS procedure for PPI-resistant GERD. Now it advanced as antireflux mucosal ablation (ARMA). In 2019, he reported POEM+F (POEM+fundoplication) as a pure NOTES surgery for PPI refractory GERD.
Professor Inoue is an honorary member of the Russian Society of Endoscopy, and the German Society of Radiology and Digestive Endoscopy. In 2008, he has become a Fellow of ASGE, and he was honored twice with the society's Crystal award (2006 and 2013). In 2011, he received the Pioneer in Endoscopy Award from the Society of American gastrointestinal and endoscopic Surgeons (SAGES). In 2017, he received the Bushell Lecture Award from Australian society of gastroenterology. He is a long-term full member of ISDE.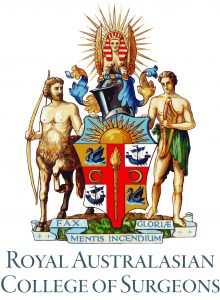 Professor Inoue is proudly supported by the RACS Visitor Grant Programme
~~~~~~~~~~~~~~~~~~~~~~~~~~~~~~