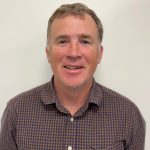 Murray Cox is originally from Taranaki. He gained the FRACS  (General Surgery) in 2002 and the FRACS (Vascular) in 2008.
He also did a year as a General Surgery fellow in the UK (2003) and a Trauma Fellowship at Westmead Hospital in Sydney (2004).
From 2009 to 2017 he was a consultant Vascular Surgeon at Middlemore Hospital and Director of Trauma.
He now works at Taranaki Base Hospital as a  Vascular Surgeon.
~~~~~~~~~~
Major Lower Limb Amputations
In this presentation all aspects of major lower limb amputations will be discussed.
Particular emphasis will be placed on pre-amputation status and rehabilitation potential with a view to identifying which procedure option is the most appropriate for each patient.
Operative tips and tricks will also be discussed with particular emphasis on Below Knee Amputation surgery.