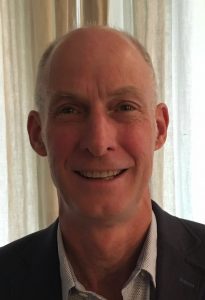 Greg Robertson MB.ChB, FRACS – is a General and Colorectal Surgeon, working in the Public and Private sectors in Christchurch. He is the Chief of Surgery for the Canterbury District Health Board and has lead the Canterbury Surgical Services through the Earthquake sequences of 2010/11, the infrastructural and Service Delivery challenges that followed this and more recently the CDHB Controller for the Christchurch Mosques Mass Casualty Incident of 15 March 2019.
Interests include Clinical Leadership, Equitable Service delivery and Workforce Development including that associated with the evolving Canterbury Trauma Service, and the Colorectal Cancer Screening Program.
~~~~~~~~~~
Thoughts On The Unthinkable
The Hospital management of the Christchurch Mosques Mass Casualty Incident of March 15 will be described – What happened, the MCI, Short and longer term outcomes and the effects on the health system and its staff. Reflections will be made on this experience, and those occurring around the Christchurch Earthquakes MCI and more recent burns patient load from the Whakaari – White Island Volcanic eruption.