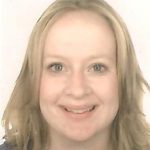 Miss Hazel Ecclestone MB ChB MSc FRCS (Urol)
I am a newly appointed consultant urologist at Taranaki DHB, after relocating this year from London, where I was working jointly within St Marks and Northwick park hospitals. I graduated from the University of Birmingham in 2007, following this I undertook an MSc at University College London in Urology with my thesis looking at investigations for incontinence. I completed my specialist training in 2014 and was awarded the Keith Yates Medal for outstanding performance in my fellowship exam.
My clinical practice includes both operative and non operative management of a variety of urological conditions. My interest is in the management of both male and female incontinence, reconstructive urology, neuro-urology and the management of chronic pelvic pain and mesh complications.
I have two young children, and outside of work, if I get time I enjoy gardening, reading, craft and being outdoors as much as possible.
~~~~~~~~~~~~~~~~~~~~~~~~~~~~~
Experiences with COVID in the UK
 Hazel Ecclestone was a second year consultant urologist in a large London Hospital when COVID 19 hit. She describes her experience of working in the 'worst hit' London hospital at the peak of the pandemic, and the factors that led it to be so. Hazel has also obtained other 'eye witness' reports from members of the multidisciplinary team and details their experiences during the first wave. The discussion then goes on to describe how surgeons may be best utilised in a pandemic, before finally exploring how national actions impact on local events. Hazel concludes with the lessons she learnt from her experiences in this pandemic.
Pelvic Mesh Complications
Synthetic mesh has been widely used in hernia repairs for the last 3 decades. The success of hernia mesh was extrapolated for use in pelvic organ prolapse (POP) and stress urinary incontinence in the 1990s and 2000s. The techniques to insert mesh were more straightforward than previous surgeries with good short to medium term outcomes reported in peer reviewed literature. The take up was huge within the field of urogynaecology and mesh repair replaced older techniques in a lot of scenarios. Post market surveillance in 2008 however revealed significant concerns with the use of mesh. Complication rates were much higher than initially reported. Patients however struggled to get clinicians to believe them and it wasn't until 2018/2019 that the FDA banned mesh in POP. This has left a huge amount of women 'harmed' by pelvic mesh. This talk describes the emerging literature in this field, as well as optimal investigations and treatment of this complex and sometimes challenging patient group.