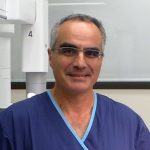 Jonathan Koea (Ngati mutunga, Ngati tama) is a graduate of and Clinical Professor at the University of Auckland School of Medicine. He undertook general surgical training in New Zealand and post fellowship training in surgical oncology and hepatobiliary and pancreatic surgery at Memorial Sloan-Kettering Cancer Centre in New York City. He is head of the upper gastrointestinal unit at Waitemata District Health Board. He is a member of American Society of Clinical Oncology, CommNETS and the NETWORK! Collaborations, a board member of the Australian and New Zealand Hepatopancreaticobiliary Association and the Upper Gastrointestinal and Surgical Oncology Sections of the Royal Australasian College of Surgeons. Jonathan's research interests include surgical and ablative treatment for upper gastrointestinal cancers and NETS, quality in surgery and indigenous health.
~~~~~~~~~~~~~~~~~~~~~~~~~~~
Pear Shaped in the Clinic: Issues following Laparoscopic Cholecystectomy
Jonathan Koea. Department of Surgery, North Shore Hospital, Private Bag 93503, Takapuna, Auckland. New Zealand.
Approximately 8000 cholecystectomies are performed annually in New Zealand. The majority of cholecystectomies are for gallstone related disease with a small number removed for other diagnoses (cancer, trauma) or as part of complex regional operations (hepatectomy, pancreaticoduodenectomy). Most patients are seen post-operatively around 4-6 weeks following surgery.
Pear shaped events following cholecystectomy can be divided into early (≤ 7 days of surgery) and late (>7 days following surgery; Table 1) with late events more likely to be encountered in clinic and early events encountered during admission.
| | |
| --- | --- |
| Pear Shaped Early (≤ 7 days of surgery) | Pear Shaped Late (> 7 days after surgery) |
| Bile duct injury | Persisting bile leak |
| Bleeding | Bowel obstruction (adhesive, port site hernia) |
| Abdominal wall haematoma | Sepsis (stone spillage, cholangitis, other) |
| Intra-abdominal haematoma | Incidental cancer |
| Intra-abdominal abscess | Post cholecystectomy pain (retained stone, stricture, sphincter of Oddi, other cause) |
| Enteric injury | Diarrhoea |
| | Gastro-oesophageal reflux |
Once it is clear that things have gone pear shaped full assessment should be undertaken including review of liver function tests, good quality cross-sectional imaging (usually with CT) to assess for intra-abdominal pathology and MRCP to investigate the calibre of the bile ducts and the presence of intra-luminal obstruction. Specialist investigations such as HIDA scan to assess for sphincter of Oddi dysfunction and pH monitoring for investigation of reflux symptoms are used when indicated by clinical examination. Management may require further procedures or targeted medical interventions.