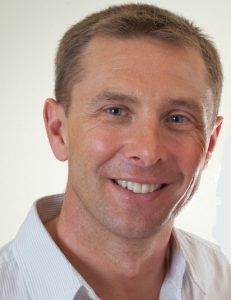 Dr Stephen Child, Chief Medical Officer, provides clinical oversight and is responsible for health technology assessment at Southern Cross Health Society. A Canadian-trained General Physician with a respiratory interest, he continues weekly private clinics and is a consultant with the Department of General Medicine at Auckland DHB.
Stephen is a member of the Medical Council of New Zealand (Council) and previous roles have included Chair of the New Zealand Medical Association, DHB National Workforce Strategy Group member, the Minister of Health's Medical Training Board member, Northern Clinical Training Network Board member, and Health Workforce New Zealand Clinical Advisor.
A recipient of the NZMA 2018 Fellowship award, Stephen continues to make an impact in the health sector. He is particularly committed to exploring the relationship between public and private healthcare with an interest in how technology will continue to change the delivery and practice of medicine.
~~~~~~~~~~
Sustainability in the Private Healthcare Sector
Southern Cross Health Society is a not-for-profit, Friendly Society with more than 870,000 members. While comprising 62 per cent of the health insurance market in New Zealand, Southern Cross pays out 73 per cent of the country's health insurance claims. Dr Stephen Child, Chief Medical Officer for the Society, will present on the sustainability of the private healthcare sector in New Zealand, as well as consumer expectations, increasing innovation and what the future holds.
With continued high claims and medical inflation, new approaches are required to ensure the sustainability of the sector. Consumers are questioning the value they receive from the significant sums they are spending on healthcare. Stephen will present actions Southern Cross Health Society is taking as well as insights from patient feedback provided by over 70,000 Southern Cross members.