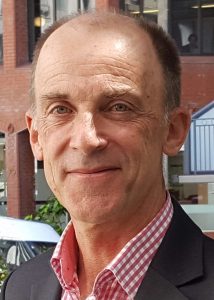 Professor Ian Civil
Ian is Professor of Surgery with the University of Auckland and practices as a vascular surgeon at Auckland City Hospital where he is the Director of Trauma Services. He has served on a number of international trauma organisations becoming President of the Association for the Advancement of Automotive Medicine (AAAM) in 1999 and President of the International Association for the Surgery of Trauma and Intensive Care (IATSIC) from 2007-2009.
Ian was a founding member of the Australasian Trauma Society and served as President from 2011-2013. He was a Royal Australasian College of Surgeons Councillor from 2003-2012 and from 2010-2012 served as President. He is a member of the Editorial Boards for the Journal of Trauma and Acute Care Surgery, the World Journal of Surgery. Ian is a Senior Editor of the Australian and NZ Journal of Surgery and Deputy Editor of Injury. Since 2012 Ian has been the Clinical Leader of the Major Trauma National Clinical Network.
~~~~~~~~~~
Trauma In NZ – Lessons From History
Trauma care has been a consistent feature of the health environment in NZ throughout the country's history. In earlier years, surgery was driven largely by emergency and trauma requirements with frequent wartime experiences ensuring surgeons were familiar with the principles of trauma care. More peaceful times, and the increasing specialisation of surgery have resulted in an environment where an effective trauma system is necessary for the delivery of high-quality trauma care. Over the last 40 years NZ has struggled to grasp this concept and, in comparison to many jurisdictions in the USA, Canada and Australia, lagged behind with inevitable consequences for patients and society.
For the last 8 years there has been national recognition that an effective system is necessary to deliver optimal care and national collection of data has allowed monitoring of the quality of care currently provided in NZ. The national trauma system/trauma care journey has seen significant highs and lows with progress often being driven by demonstrable poor outcomes and medicolegal events. The lessons from the last 40 years provide some insight into effective strategies for trauma care improvement involving politics, advocacy and education.