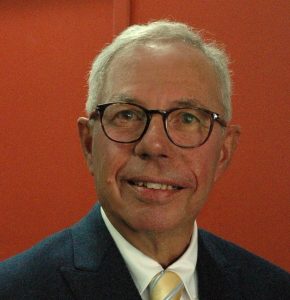 Nabeel Ibrahim completed training in surgery at St Vincent's Hospital, Sydney followed by further post graduate study and training at the Royal Shrewsbury Hospital, UK as well as the Cleveland Clinic, Ohio. USA. Progressing from being a broadly based abdominal gastro intestinal surgeon he embraced the laparoscopic revolution in 1991 which culminated in a main focus in hernia and abdominal wall reconstruction.
Nabeel is the founder of the Australian Hernia Centre as well as co-founder of the Australian first Macquarie University Hospital -Hernia MDT which he currently leads.  The Macquarie Hernia MDT collective is dedicated to research and excellence in the area of complex abdominal wall and groin hernia with ongoing publications in major clinical journals since 2015. Nabeel is co convenor of the ANZ Hernia Forum and its educational programs and scientific meetings.
ABSTRACTS
Laparoscopic Repair Of Complex Ventral Hernia Using Both Chemical Component Relaxation
And Adjunctive Procedures [the "Macquarie System"]
Purpose:
To review our initial 5yr experience with complex ventral hernia (CVH) repair using pre-operative Botulinum toxin A (BTA) injection of abdominal wall combined with adjunctive procedures that included pre-operative pneumoperitoneum (PPP), laparoscopic closure and ultra-minimally invasive endoscopic component separation (ECS). These techniques were combined to facilitate abdominal wall closure and minimise surgical risk.
Methods:
Retrospective analysis of our first 100 cases of CVH repair utilising pre-operative BTA with or without PPP and other adjunctive laparoscopic techniques performed in the period between Nov 2012 to Nov 2018.…
Results:
BTA was used safely and effectively in all 100 cases, achieving a mean gain/side of 4.1 cm (range 0.6-11.7cm). Adjunctive PPP was used in 28 cases, mean lateral elongation gain 4.9cm per side and ECS in 23 cases with mean gain of 5cm per side. Open-only repairs were performed in 2 cases and laparoscopic-only or laparoscopic-assisted repairs in the remainder (98%). All hernia defects were successfully closed with a zero 90-day mortality rate. A recurrence rate of 1% was suggested on the basis of CT scan findings on routine follow-up in a single case 2 years after operation (without any palpable lesion or reported symptoms).
Conclusion:
Preparation of the abdominal wall using pre-operative BTA +/- PPP facilitates the laparoscopic (and adjunctive ECS) closure of nearly all ventral hernia defects. A 5yr recurrence rate of 1% was achieved in this case series.