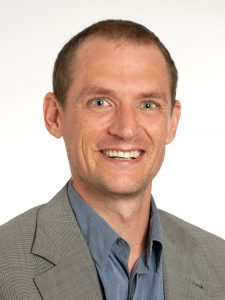 Andrew MacCormick trained in General Surgery in New Zealand, gaining his Fellowship in 2009. He undertook his fellowship in Upper GI surgery at Auckland Hospital and in Sydney, Australia at the Royal North Shore Hospital. He returned to New Zealand at the beginning of 2011 to take up the role of Senior Lecturer in Surgery at the South Auckland Clinical School and Consultant Surgeon at Middlemore Hospital. He works as a Bariatric and Upper GI surgeon.
His academic teaching responsibilities are in the area of medical undergraduate teaching in the Year 3 to 6 programme and also supervision of students attached to South Auckland Clinical School based at Middlemore Hospital, Counties Manukau District Health Board.
He has previously undertaken a PhD in the prioritisation of patients for elective general surgery. Andrew's ongoing research interests are in clinical decision making including teaching decision making skills to undergraduates and postgraduates. Additionally he has research projects in the areas of ERAS, Health Services Research, Clinical Variation and his clinical interests which include both benign and malignant oesophageal and gastric diseases as well as bariatric surgery.